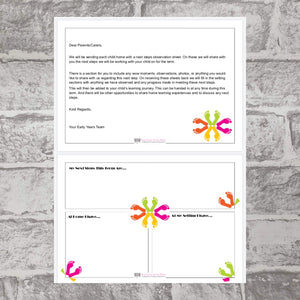 Use this next steps sheet to keep parents up to date on their child's progress. This is a great way to promote parent partnerships and encourage quality interactions with parents. 
This sheet is really useful for giving parents an idea of their child's current progress and development. It can be used to promote home learning and to create a shared level of expectations for the child.
The handy letter makes it really easy to just print as many copies as you need and send them out to parents. We really have done all the hard work for you.
This is a downloadable product